I created this blog to help promote an appreciation of acting and actors. I am an actor myself and study acting at a school called Playhouse West in North Hollywood, California USA. Every now and then there are some lectures for students and actors given by guest speakers. Here some lectures given by two speakers that I found to be very inspirational. If you are an actor looking for inspiration, or an everyday person who wants to learn more about what acting really is, I would highly recommend giving these lectures a listen.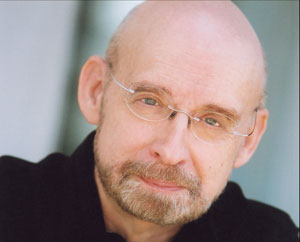 Arthur A Seidelman
is an Award winning director of films, television, and plays and has an extensive list of credits. He is a passionate man when it comes to the art of directing and acting. He is originally from New York and studied acting under the teacher Sanford Meisner.
This lecture is titled "What an Actor Needs to Know." This lecture talks about what acting is from an artist's point of view.
This is another followup lecture given by Seidelman titled "Why be an Actor." This lecture touches upon some of the stuff in the first lecture but specifically asks actors to examine why they pursue their craft and challenges them to put their egos aside.. A very inspiring lecture filled with wisdom.
Jim Jarrett
is an actor/teacher of an acting school in San Francisco and produces and acts in one man shows including "Vincent" and "Meisner". He also studied acting under Sanford Meisner.
In this lecture Jarrett talks about his own unorthodox path to building a successful acting career after rejecting the Hollywood System. The theme of his lecture is that you don't have to follow the beaten path to success if you know what you want out of your acting career. This lecture is part of a series of lectures he gives on career building. For more information visit his
website
!
Please Enjoy the wisdom contained in these wonderful lectures!