director: Elia Kazan
Starring: Marlon Brando, Vivien Leigh, Kim Hunter and Karl Malden
Writer: Tenessee Williams


"STELLLAAAAA!!!!!!"

Originally a play by the playwrite Tennessee Williams, A Streetcar Named Desire has been parodied in popular culture on countless TV sitcoms, radio shows, improv skits and movies. Many a macho American male, seeking to demonstrate his masculine sensitivity and theatrical prowess, has belted this cry at one time or another. Usually to the mild perturbation of the opposite sex. But why? The answer is simple…

Marlon Brando.

Prior to seeing this film, the American public had no inkling of Modern Acting. While Brando had stared in another film The Men a year earlier, A Streetcar Named Desire is the film that put the young actor on the map. It was also a film that forever changed the landscape of American film acting grounded in dramatic realism.

Summary: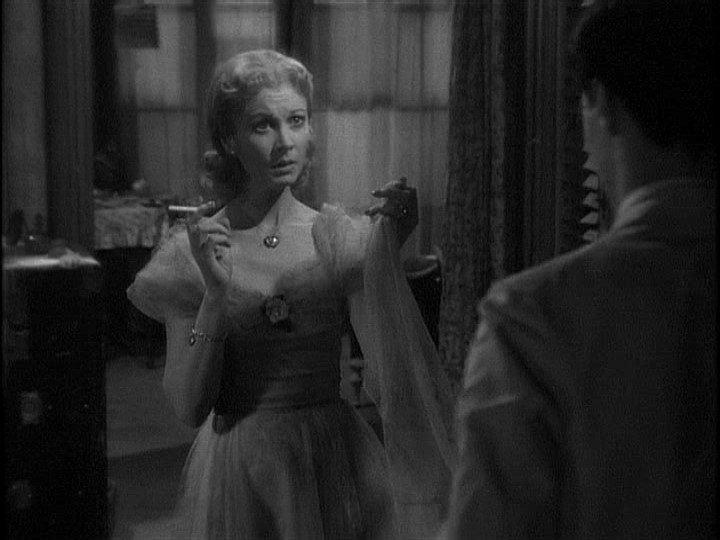 Blanche Dubois – a fragile, manipulative southern belle with a healthy streak of alcoholism, and a propensity for grandiose self-delusion– pops into the lives of her sister Stella and her sister's husband Stanley Kowalski. She arrives on the pretense of taking a vacation from her job as a school teacher. It turns out that the real reason she is there is cause she was fired from her job after seducing a 17-year-old student. Underlying all her troubles is the emotional scar of the suicide of her girlhood fiancé. In short Blanche is a crazy crazy-maker who seeks to live in a world of fairytale southern hospitality.

When she arrives at her sister's house, Blanche is immediately dismayed to see her sister in a co-dependant marriage with the brutal, earthy, emotionally and physically abusive Stanley Kowalski. She openly disapproves of Stanley's treatment of her sister Stella. Stanley, who cannot stand the pretentiousness of Blanche's manipulative ways, sees her as a threat to the couple's marriage. He seeks to divest her of her delusions and this culminates in his raping Blanche who in turn suffers a total mental breakdown.

Why this movie is flipping awesome:


Ok. I still remember seeing this movie at 19 years old in my college film library and being thoroughly impressed. After seeing Brando's performance I had a solid understanding of what good acting truly was. This was the movie that set the bar for modern American film acting and his name was Marlon Brando. It is important when watching this movie to keep in mind the fact that prior to this film, acting grounded in dramatic realism was not really seen much on films in the United States.

That said, Marlon Brando's acting is simply genius. Brando's acting is charged with raw emotional energy and firmly grounded in the reality of the moment. If there is a textbook performance for good acting, this is it.

Vivian Leigh is also annoyingly good as Blanche Dubois. Watching her act against Brando is like watching a caterpillar get mauled by a gang of army ants. She is nowhere as phenomenal as Brando, but does justice to her part and fits the role to a tee.


Kim Hunter is good as Stella. It's a shame she was blacklisted during the McCarthy Era, as it seems to have tempered her career during that time. She is very nurturing as Stella and it is no wonder that she also played the benevolent ape, Zira, in the original planet of the Apes.
Karl Malden is pretty good as Stanley's friend who tries to get romantic with the Crazy Southern Belle Ms. Dubois.
Summation:
This movie is a must see for all actors and anyone who is interested in learning about acting. Great performances. Brando is a textbook for good acting.
Other movies I would recommend if you liked this one are:
Young Lions, On the Waterfront, The Wild One, Sweet Bird of Youth, Cat on a Hot Tin Roof